ASUC publishes a range of useful publications for this specialist sector, its latest publication being:
Guidelines on safe and efficient basement construction directly below or near to existing structures
extensively illustrated, this 179 page document is essential reading for anyone involved in the
commissioning, planning or construction of domestic basements to ensure all the issues relating to the
work are fully considered before starting a project. The guidelines have been produced by the industry experts in consultation with the Health and Safety Executive (HSE) and with support funding from the CITB.
this is a companion to the earlier document:
Guidelines on Safe and Efficient Underpinning and Mini Piling Operations
which set out the minimum levels of control and methods of working necessary to ensure that underpinning and mini piling work is done effectively, economically, sustainably and to ensure the health and safety of the workers and those who may be affected by the work.
There are also currently two technical guidance notes available:
TGN O1: ASUC recommended minimum site investigation for typical domestic 1, 2 and 3 storey buildings
TGN 02: ASUC recommended minimum standards for underpinning typical domestic 1, 2 and 3 storey buildings Stage 1:  Overview of the process – the minimum procedures to follow in carrying out subsidence repair and similar types of construction work
Other documents are listed on the ASUC Publications Page and all documents can be downloaded FREE from the Document Download Area.
ASUC publishes a quarterly enewsletter and previous editions of this and other items of news such as press releases and articles can be viewed here. You can also sign up the enewsletter via the Industry Updates link.
---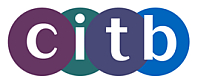 The CITB has assisted in the production of the ASUC Training Area with funding support. The CITB aims to ensure that the construction industry has the right people, with the right skills, in the right place, at the right time and is equipped to meet the future skills demands of the industry