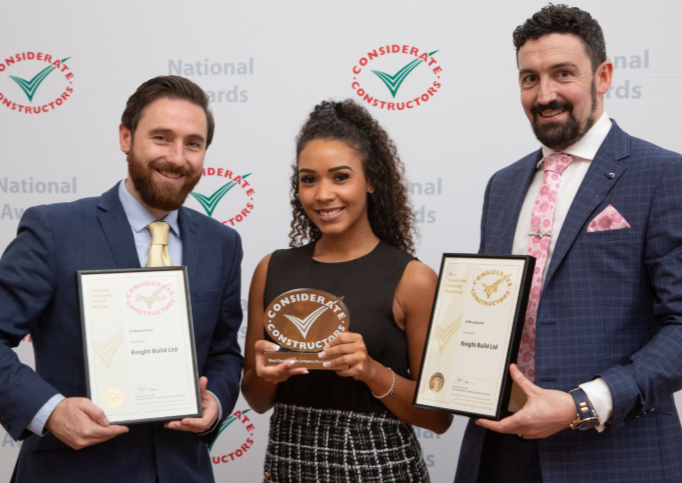 At the annual Considerate Constructors Scheme National Awards 2018, held at the Royal Institute of British Architects in London on Friday 16th November 2018, Knight Build Ltd have once again been recognised as one of the top performing construction companies in the UK, not only winning a National Considerate Constructors Scheme [CCS] Company Gold Award 2018 but also receiving the accolade of the Most Considerate Company Runner-Up 2018 for the second year in succession.
Knight Build Ltd's seven-year partnership with the CCS has resulted in several national awards, demonstrating their steadfast dedication to best practical in all aspects of construction.
A glowing citation was read out to the audience and on delivering the Most Considerate Company Runner-Up Award, the CCS stated that,
"Yet Again, Knight Build Ltd has demonstrated its extremely considerate credentials and has played a fundamental role in improving the image of construction, which is an asset and an inspiration to the entire industry."
ASUC prides itself on the success of its member specialist contractors, and we offer our congratulations to Knight Build Ltd on these excellent results!