Following the excitment of our own Awards at the end of 2015, we are celebrating the success of Abbey Pynford Geostructures in the Constructions News Specialist Awards and also the shortlisting of ASUC members Van Elle and Abbey Pynford Geostructures for Ground Engineering Awards and wish both companies well in these.
We are delighted to announce the creation of a new membership category for ASUC membership, further extending the benefits of ASUC membership to specialist contractors within the ground engineering foundations sector.
During 2016 we are focussing on our training initiatives and ensure standards and levels of competence remain high in a difficult labour market.
There are two important dates for your diaries: 26 May for the ASUC General Meeting and 11 November for the AGM and Awards.
In this edition you can find out more about:
MEMBERSHIP
NEW ASUC MEMBERSHIP CATEGORY
To reflect the changes within the industry and allow more specialist contractors to benefit from ASUC membership, it has been agreed that there will be a new category of membership for Engineered Foundation Solutions contractors.
As with all ASUC membership categories the criteria for membership will be stringent and prospective companies will need to pass a rigorous audit as to technical proficiency, financial probity, as well as training, health and safety record.
NEW MEMBERS
The latest specialist basement contractor to join ASUC is:
BH Basements Ltd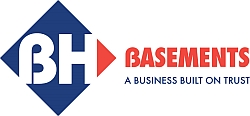 From the start of planning the client's vision on paper to the final coat of paint, BH Basements offer a seamless service.  It will advise on the most sensible way to get the best results from the build, organise the planning permission, structural drawings and assist with the party wall surveyors.
The aim is to take ensure the build is trouble free from day one.
Irrespective of the size of the project BH Basements will ensure that all work is carried out in the most efficient way and prides itself on its personal service, attention to detail and the quality of its work. The success in delivering on clients' needs has led to continuous repeated business and referrals.
199 New Kings Road, London SW6 4SR / www.bhbasements.co.uk / 020 7223 0093
FOR YOUR DIARY:
ASUC General Meeting – 26 May 2016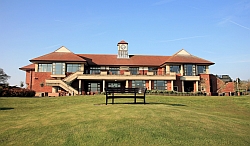 This year the mid-year general meeting is for members only and will be held on Friday 26 May 2016 at the Oxfordshire Hotel, Thame.

As well as an opportunity to meet with fellow members, this is an important meeting as it is your chance to have your say in shaping the future direction of the association. There are many important issues facing the specialist sector and ASUC is well placed to make sure it presents a strong case when representing the industry – so make sure your voice is heard.
Following coffee and bacon rolls (from 09.30) the meeting will start at 10.00 with an update from the Chairman, David Gakhar, and a review of ASUC's training plans, membership expansion and the Foundations Insurance Guarantee.
We are delighted to have Suzannah Nichol MBE, the CEO of Build UK, joining us to give an overview of the work of Build UK, its vision for 2016 and beyond and how it can support ASUC members.
Before a buffet lunch there will be an opportunity not only to put questions to Suzannah, but to have an open discussion on any matters that are raised.
ASUC AGM & Awards Lunch – 11 November 2016
Following the success of last year's event – save the date for this year's which will be held at a London venue. The formal business of the AGM will be held in the morning, following which there will be a couple of presentations on the latest topics and the awards ceremony before a three course sit down lunch.
AWARDS SUCCESS FOR ASUC MEMBERS

Construction News Specialist Awards 2016
Held in a glittering ceremony at the Hilton Park Lane in London, the Construction News Specialist Awards are the only national awards that recognise the achievements of specialist contractors.
Abbey Pynford Geo Structures won the Health and Safety Excellence category and were highly commended in the Training Excellence category presented during a ceremony at London Hilton on 24th February.  The company were also given further recognition with the Construction News Special Award selected by the judges for the outstanding entry of the year.
Ground Engineering Awards 2016
Congratulations to Van Elle for being nominated in the Contractors of the Year and Ground Investigation Project of the Year Awards and to Abbey Pynford Geostructures in the Health and Safety Award. We wish them both good luck when the winners are announced on 30 June at the Hilton Park Lane in London.
TRAINING NEWS
ASUC will be keeping training at the top of its agenda during 2016. Following two years of gathering survey data on employee qualifications, the results will be used to equip each member with an individual training plan and targets to meet to ensure standards are maintained.
OSAT Training & Assessment Costs 2016
ASUC's assessor is available to carry out NVQ on-site assessment and training in:
Structural repairs reinforcement  (level 2 diploma)
Structural repairs replacement (level 2 diploma
Excavated Underpinning (level 2 diploma
Underpinnning mini-piling (level 2 diploma
Occupational Work Supervision (level 3 diploma)
The cost for the level 2 diploma is £756.80 per candidate and £885 for level 3 diploma.
In scope companies (CITB levy payers) can claim back a grant of £400 per candidate plus a bonus of 22% (subject to conditions).
NVQ level 3 diploma in Occupational Work Supervision
This course is delivered for ASUC members under the Supplementary Upskilling Programme and is aimed at skilled employees with NVQ level 2 to who are ready to take the next step in their career and upskill into supervisory management.
Enhanced funding is available to CITB levy payers to help meet the £2,100 fee for this course, which  consists of eight classroom-based modules and takes between 6-12 month to complete.  The training programme is very flexible and can be tailored to meet the needs of each company as to the location, duration and timing.
Further details on this course are here: https://asuc.org.uk/training_NVQ3.html
These courses are being supported by additional funding from CITB, but the offer will be withdrawn if members do not take advantage of it.
Training Providers
The following list of training providers may be useful:
CITRUS – http://www.citrustraining.co.uk/ 08448 00 77 55
NATIONAL CONSTRUCTION COLLEGE – http://www.citb.co.uk/training-courses/national-construction-college-campuses/ – which has eight campuses and training colleges across the UK.
SITE SAFETY SERVICES (UK) LTD – http://www.safetyservices.co.uk/
SSG TRAINING AND CONSULTANCY – http://www.ssg.co.uk/
STALLARD KANE ASSOCIATES – http://www.stallardkaneassociates.com/first-aid-training-and-fire-safety-courses.cfm
TRAINING AND ASSESSMENT CONSULTANCY – http://www.tacltd.org.uk/
CITB Employer Advisory Forum
The CITB is holding a series of employer forums from 15 March to 27 April at venues across England. They are designed to provide employers with advice and support on the grants scheme, levy changes and H&S compliance as well as a guest speaker to help you win more business. More details are here…..
NEWS FROM BUILD UK
Build UK celebrates success at Iconic 'Cheesegrater'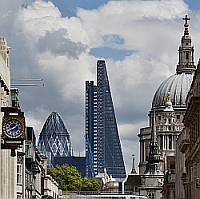 Build UK held its first major event on Wednesday 2 March at the Leadenhall Building in London to celebrate what can be achieved now and in the future, following the coming together of the contracting supply chain in construction.
The Champagne Reception, which was attended by over 200 industry guests including contractors, clients and key stakeholders, provided the perfect platform to showcase how bringing together Main and Specialist Contractors within one organisation is enabling us to make progress on long-standing industry issues and present collective solutions to clients.
Working in partnership with CECA, Build UK has developed a proposal for a more efficient and cost effective pre-qualification process which has support from members, the Cabinet Office who will include it within their procurement documents, and private sector clients. Build UK has also confirmed its support for the principles of the Construction Supply Chain Payment Charter, which include payment terms of 30 days by 2018 and no cash retention by 2025, ahead of the re-launch of the Payment Charter later this month.
Get Into Construction
Build UK is supporting Go Construct as the industry's 'one stop shop' for careers information and will be running a revitalised Open Doors initiative in June 2016, providing an exclusive opportunity for people to take a look behind the scenes of a range of fantastic 'live' construction sites. It has also developed a brand new film, 'Get into Construction', to promote the wide range of opportunities available within construction and inspire people to consider a career in the industry. View the film here….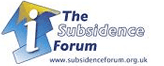 AGM – The Subsidence Forum's AGM and Open Day will be held on 12 May at the BRE, Watford at 14.00 (preceded by buffet lunch for members at 13.00)
TRAINING DAY 2016 – The Training Day will be held on Thursday 20 October at BRE.
For more on the Subsidence Forum visit here….
NEWS FROM LONDON ESTATES AND BOROUGH COUNCILS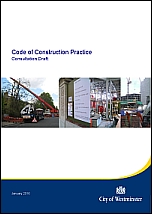 City of Westminster Code of Construction Practice
ASUC, with the support of Build UK, will be responding to the latest proposed City of Westminster Code of Construction Practice document which is out for consultation at the moment.
The new Code seeks to extend the principles of the code to all residential basements and new build major developments. Signing up to the new code will impose certain standards on developers, including commitments around liaison with neighbours, and will entail a programme of monitoring, site visits and inspections, with fees payable to cover the costs of delivering this service.
Whilst the inevitable additional bureaucracy and red tape are frustrating for our members, it does mean that only competent contractors will be able to undertake work within Westminster.
The proposed code follows the Basement Planning Guidance Note issued in 2013 which list ASUC as preferred contractors and seeks to further strengthen the position of WCC for basement and other far larger construction projects.
The key sections are:
NO Saturday working
Skills and workers outcomes based on CITB guidance
Considerate Contractor required
Legally binding code to be signed by client and Westminster City Council
For a full copy of the consultation document click here
PRESS RELEASE ON BASEMENT COLLAPSE
ASUC has issued a joint press release with the BWA (Basement Waterproofers Association) following the airing of a Channel 5 programme on the plight of a young couple who employed a firm of plumbers to carry out a basement extension to their home – with disasterous consequences. The link to this is here…
ASUC WORKING WITH THE PEOPLE'S PENSION
A lot of people simply aren't saving enough for retirement which is why the Government has introduced auto-enrolment to help provide them with a workplace pension.
Auto-enrolment is affecting every employer with at least one employee so it's important to understand what the changes mean for your company. There's a lot to think about so you shouldn't underestimate how long it can take to get ready for auto-enrolment.  With this in mind, ASUC is working with The People's Pension to provide ASUC members with a workplace pension provider.
The People's Pension, provided by B&CE, can help you. Some of its features include:
Award-winning customer service teams;
Hassle-free administration;
A simple online sign up process;
Systems linking with most payroll software;
Clear and engaging communications for you to use with your staff;
Run by B&CE, a not-for-profit company which puts people first; and
Over 70 years' experience providing financial benefits to employees.
ASUC members benefit from a special discount – please contact ASUC direct to obtain the code or visit The People's Pension website to find how they can make auto-enrolment simple: www.thepeoplespension.co.uk/employer
ASUC SITE SIGNAGE
Artwork for an ASUC site board (or vinyl banner) has been created which is available to members to purchase for £25.
This will allow the boards or banners to be printed locally, to any size and include your own company logo, plus phone, website, etc.They are available with or without space for a logo as required.
These boards are similar to those displayed by Considerate Contractors and other bodies and demonstrate your company is a member of a reputable trade body. If you wish to purchase the artwork please contact ASUC or download order form here.
ASUC PUBLICATIONS
Featured below are two of the latest publications from ASUC, which form a suite of invaluable technical documents which can all be downloaded free from the website via this link.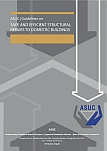 ASUC Guidelines to Safe and Efficient Structural Repairs to Domestic Buildings
Structural repairs can be a complex operation including health and safety expertise that even those with significant construction experience may not have encountered previously.
The aim of these guidelines is to improve the safety of structural repairs on domestic building to reduce negative impact on others, especially people living or working near to these projects.  The document enables clients, designers, engineers and others involved in Structural repairs on domestic building works projects to instruct safe and efficient work.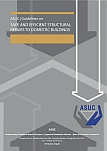 ASUC Underpinning Guidance
The ASUC Guidelines for safe and efficient underpinning and mini piling operations were completely revised and updated in 2015.
The 96 page document provides a comprehensive guide to the minimum procedures required when undertaking subsidence repair and similar types of construction work.  Written by experienced industry experts, the objective of these guidelines is to enable all those involved in underpinning and mini piling works projects to instruct safe and efficient work.  The revision includes sections on temporary works (support to existing buildings and to the ground around excavations) as this is a critical and often overlooked area.