In this edition you can find out more about:
ASUC BASEMENT GUIDELINES ENDORSED BY HSE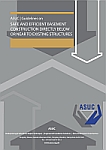 Following the publication of the ASUC Basement Guidelines in October 2013 the 179 page document quickly became essential reading for anyone involved in the commissioning, planning or construction of domestic basements to ensure all the issues relating to the work are fully considered before stating a project.
Now, in recognition of its value as the go-to-document before the commissioning of any basement work, the Guidelines have been endorsed by the Health and Safety Executive.
The document is currently being revised to include the HSE's endorsement and reflect any recent changes.
It will still be free to download from the ASUC website and the launch date will be announced shortly when the document has been published.
MEMBERSHIP – NEW MEMBERS
The latest specialist contractors to join ASUC are:
Goldmax Ltd

Founded in 2005, Goldmax Ltd is a well established groundworks and civil engineering company with a good reputation of working for local, regional and national contractors. We regularly carry out projects ranging from £50k and £2m.
As the availability of land decreases basements are becoming a popular option to gain space. Goldmax Ltd can provide a wide range of piled underpinning solutions to existing properties where subsidence has occurred or additional capacity to foundations is required. Using piling and underpinning systems we can design and construct a double basement or a swimming pool.
Offering underpinning to properties or all kinds, including barns, Goldmax can provide a range of piling solutions to suit the challenges of the project.
3 Garnett Close, Watford WD24 7GL / www.goldmaxltd.co.uk / 01923 256044
W11 Construction Ltd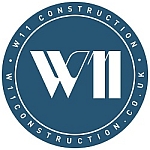 W11 Construction Ltd carries out major, luxury, high end developments in the Notting Hill area. Though a relatively young company its key people are experienced in this sector to produce work of exceptional quality and are able to deliver complex projects in often demanding logistical environments.
Through the meticulous management of each project and clear communication, W11 has built strong, stable and lasting relationships with clients, consultants, suppliers, project teams and other construction professionals.
Combining the most traditional building practices with some of the industry's most modern building processes, it can deliver the most exquisite finishes in each and every project.
London's busy streets present no end to complex logistical restrictions. The combined challenges of major excavations and materials deliveries are handled to minimise the impact the project will have on the local community.  Owning its own plant helps simplify the management of this process and gives direct control to meet with demand and liaise with the construction traffic management plans set out by the local authorities.
W11 Construction Ltd is an Associate Member of the Considerate Construction Scheme.
53 Woodsford Square, London W14 8DS / 020 7985 0650
FOR YOUR DIARY:
ASUC AGM & Awards Lunch – 11 November 2016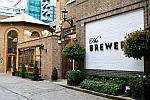 ASUC will be holding its second awards event on 11 November 2016 at The Brewery, London EC1. For more information and to download the booking form click on this link.
The Brewery is a truly historic, Grade II listed, venue occupying the buildings of Whitbread's 18th Century beer-making empire in the City of London. Its rooms, ranging from great halls to intimate chambers, are all unique.
Entry forms for the awards will be available on line from September and the categories are:
Defects Insurance Guarantee – three awards for: Small, Medium and Large companies
Basement Insurance Guarantee – two awards for: Small and Large projects
Training (most improved company) for Extra Large, Large, Medium and Small companies
Best Achievement in 2016
Best Projects: for Underpinning & Structural Repairs, Engineered Foundation Solutions and Domestic Basements
Subsidence Forum Training Day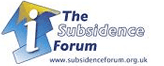 This year the Subsidence Forum Training day will be held on 20th October at the BRE, Watford.
For the full programme and booking for please click here
ASUC General Meeting – 26 May 2016
This year the mid-year general meeting was for members only and was held in the beautifully located Oxfordshire Hotel, Thame.

The meeting was very well attended and started with a review of the year from Chairman, David Gakhar. This was followed by updates on ASUC's training plans, membership expansion and the Foundations Insurance Guarantee.
After a lively and useful debate amongst members, Suzannah Nichol MBE, the CEO of Build UK, gave a useful insight into the work of Build UK, following the changes in its structure, its vision for 2016 and beyond and how it could support ASUC members.
The minutes of the meeting are available for members to download via the Members Area of the ASUC website.
RECOGNITION FOR ASUC MEMBERS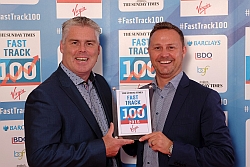 Sunday Times Fast Track 100 Award for Aspin Group
Following an announcement in the Sunday Times in December that Aspin Group were included in the top 100 of Fast Track companies in the UK, the two co-founders Barry McMahon and Andy Hoffman collected the award on 28 June at an event hosted by the founder of the Virgin Group – Sir Richard Branson.
This is a fantastic achievement and a reflection of the dedication and hard work of the Aspin team.  The company ethos of working together 'as solution providers' has contributed to this acknowledgement and it will continue to build on this success to develop and grow the company further.
Pictured right are the two co-founders Barry McMahon and Andy Hoffman at the award event.
TRAINING NEWS
CITB Sector Specific Training Plans (SSTP) 2016-17
All ASUC members are reminded to get in contact if they wish to take advantage of the enhanced funding for training under the SSTP (if not already done so). The maximum number of member companies that can take part is capped at 20 – so it is first come first served.
The CITB SSTP Pilot 2016/17 will run for a period of one year from 1 August 2016 until 31 July 2017, during which time employers will be able to claim funding of £100 per day (twice the current CITB day rate of £50) for training their operatives on the courses identified and agreed as sector specific by CITB in conjunction with ASUC. (All other training will still be eligible for funding through the usual main grant scheme funding.)
This proposal has many advantages for the employer, including the reduced administration involved in claiming and maintaining records for verification purposes, whilst at the same time still receiving an enhanced level of grant support.
The time-scale for registering on the scheme is tight – please do not delay in responding if you wish to take part – closing date is 29 July 2016.

Please get in contact with ASUC if you have any queries regarding the scheme.
CITB Flexible Funding – Skills and Training
CITB funding which is available to support employers with their training to build a skilled workforce for the construction industry. This type of funding is for construction skills and training projects not supported by other CITB funding, like the grants scheme.
Flexible funding is for short projects, lasting up to 18 months. Up to £5,000. To be eligible for this funding option, your organisation must have fewer than 50 employees. To find out more about this valuable source of additional training funding visit: www.citb.co.uk/funding/flexible-and-structured/skills-and-training-funding/ where you can also download all the necessary guidance and forms.
Structured funding is for longer projects, lasting from 18 months to five years and may not be relevant to ASUC members, see www.citb.co.uk/funding/flexible-and-structured/ for more details.
The current funding window for Flexible and Structured and Applications must be submitted before 5pm on 15 August 2016.
Applications will be evaluated in August and September 2016, and results announced in October 2016.
If you have any queries or technical problems completing the form after reading the Guidance Notes, please contact CITB on 0344 994 4400
OSAT Training & Assessment Costs 2016
ASUC's assessor is available to carry out NVQ on-site assessment and training in:
Structural repairs reinforcement  (level 2 diploma)
Structural repairs replacement (level 2 diploma
Excavated Underpinning (level 2 diploma
Underpinnning mini-piling (level 2 diploma
Occupational Work Supervision (level 3 diploma)
The cost for the level 2 diploma is £756.80 per candidate and £885 for level 3 diploma.
In scope companies (CITB levy payers) can claim back a grant of £400 per candidate plus a bonus of 22% (subject to conditions).
NVQ level 3 diploma in Occupational Work Supervision
This course is delivered for ASUC members under the Supplementary Upskilling Programme and is aimed at skilled employees with NVQ level 2 to who are ready to take the next step in their career and upskill into supervisory management.
Enhanced funding is available to CITB levy payers to help meet the £2,100 fee for this course, which  consists of eight classroom-based modules and takes between 6-12 month to complete.  The training programme is very flexible and can be tailored to meet the needs of each company as to the location, duration and timing.
Further details on this course are here: https://asuc.org.uk/training_NVQ3.html
These courses are being supported by additional funding from CITB, but the offer will be withdrawn if members do not take advantage of it.
NEWS FROM BUILD UK
Accident Survey Live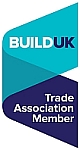 The Build UK Accident Survey 2015/16 is now live and ASUC members should submit their accident statistics for the period 1 April 2015 – 31 March 2016 via the following link: Build UK Accident Survey 2015 – 2016
The deadline for responses to this year's survey is Friday 2 September 2016. Completion of this survey is a requirement of ASUC membership.
A good response to the survey is vital as the information can be used to demonstrate to clients and others that the safety record of Build UK Members is better than non-members.  It can also help to identify accident trends in order to produce guidance which can reduce the risk of similar incidents in future.
If you have any queries about the survey, please do not hesitate to contact me on 0844 249 5351 or via email on David.Bishop@BuildUK.org.
CIJC Confirms Increased Pay Rates
Construction employers and unions have reached agreement on an improved two year pay and conditions deal for workers covered by the Construction Industry Joint Council (CIJC) Working Rule Agreement. Read more
BREXIT – What Now?
Following the consistent support from the construction sector to remain in the EU, the referendum result was a surprise to many. While there will inevitably be a period of uncertainty for construction, the decision to leave has been taken and we have the option of focusing on the problems or seeking out the opportunities. Read more
NEWS FROM LONDON ESTATES AND BOROUGH COUNCILS
City of Westminster – Permitted Development Rights
The City of Westminster has made an Article 4 Direction (which is a direction under Article 4 of the General Permitted Development Order) which enables the local planning authority to withdraw specified permitted development rights across a defined area. This would bring these types of development within the control of the planning process.
CoW has made an Article 4 Direction to remove permitted development rights for basement development throughout the city. The consultation period on this ended on 11 September 2015. The Article 4 Direction was confirmed on 4 July 2016 click here, and the direction is due to come into force on 31 July 2016. See the Basement direction here.
R&D TAX CREDITS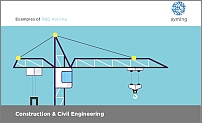 The UK's Research & Development (R&D) tax relief schemes offer generous tax incentives for a wide range of businesses.   The schemes are remarkably inclusive, designed to be applicable across any sector. The definition of R&D for tax purposes is actually much broader than you might think. In fact, it's quite likely that some of the challenges faced on your business projects on a day-to-day basis could qualify as eligible expenditure.
Ayming have 30 years' experience improving businesses' operational and financial performance and can help make the process of claiming the greatest possible relief as easy and hassle-free as possible, whilst ensuring you maximise the benefits of the scheme.  With an in-depth understanding of the complexities of this niche area of tax, combined with industry-specific expertise, any qualifying activity will be identified.  Read an overview of the Construction & Civil Engineering Sector qualifying activity by clicking here.
To find out more about Ayming from its website: www.ayming.co.uk
JCT MINOR WORKS 2016 – What has changed?
JCT has now begun publishing the 2016 edition of its construction contracts in a phased roll-out, beginning with the Minor Works Building Contract (MW), the Minor Works Building Contract with contractor's design (MWD) and the Minor Works Sub-Contract with sub-contractor's design (MWSub/D).
Specialist solicitors to the construction and engineering industries, Hawkswell Kilvington, has issued a useful bulletin summarising the key changes to the Minor Works suite that you need to be aware of, including:
–   New "interim valuation dates".
–   The simplified payment regime.
–   New insurance arrangements for work in existing structures.
–   New rights of termination.
To view HKs latest bulletin, please click here.
Visit the Hawkswell Kilvington website www.hklegal.co.uk to stay up to date with the latest developments in construction law.
ASUC SITE SIGNAGE
Artwork for an ASUC site board (or vinyl banner) has been created which is available to members to purchase for £25.
This will allow the boards or banners to be printed locally, to any size and include your own company logo, plus phone, website, etc. They are available with or without space for a logo as required.
These boards are similar to those displayed by Considerate Contractors and other bodies and demonstrate your company is a member of a reputable trade body. If you wish to purchase the artwork please contact ASUC or download order form here.