In this edition:
ASUC ANNUAL GENERAL MEETING
The historic Brewery in the City of London was the unusual venue for the ASUC annual general meeting this year. The 18th century building was once the centre of Whitbread's 18th brewing empire and is now Grade II listed.
Outgoing Chairman, David Gakhar, was delighted to welcome so many members (old and new) to the AGM and following a brief round up of the activities and achievements of the year, handed over to incoming Chairman, Simon Haslam to outline his vision for the future of the Association. For more details on the AGM read more here.
After a three-course lunch for nearly 100 members and guests, the broadcaster, writer and Church of England priest, Reverend Richard Coles provided the entertainment and presided over the Awards. Read more here
ASUC BEST PRACTICE AWARD WINNERS
The Rev Richard Coles presented this year's ASUC awards which were set up to recognise the work of members in promoting good practice, ensuring high standards of workmanship and the continuing development of its workforce through training.
Basement Guarantee Awards sponsored by MD Insurance Services
– Project up to £300k in Value – Winner: Basement Force
– Project over £300k in Value – Winner: Abbey Pynford Geostructures
Defects Insurance Guarantee Awards sponsored by MD Insurance Services
– SMALL TURNOVER – Winner: Stress UK (Highly Commended: Goodyer Ltd)
– MEDIUM TURNOVER – Winner: Falcon Structural Repairs (Highly Commended: U&M Group)
– LARGE TURNOVER – Winner: Abbey Pynford Geostructures (Highly Commended: Roger Bullivants)
Training Awards sponsored by W11 Construction
– SMALL TO MEDIUM COMPANY – Winner: U&M Group (Highly Commended: Stress UK)
– LARGE COMPANY – Winner: Falcon Structural Repairs (Highly Commended: Forcia)
– EXTRA LARGE COMPANY – Winner: Roger Bullivant (Highly Commended: Knight Build)
Project of the Year sponsored by Knight Build
– UNDERPINNING AND SUBSIDENCE REPAIR CATEGORY – Winner: MJ Rooney for Hereford Square project
– ENGINEERED FOUNDATION SOLUTIONS – Winner: U&M Group for Queens Wall project
– UNDERPINNING AND SUBSIDENCE REPAIR CATEGORY – Winner: W11 Construction for London W12 project
Best Achievement Award sponsored by ASUC
– Winner: Abbey Pynford Geostructures for lifting and moving a listed Smithy
MEMBERSHIP – NEW ASSOCIATE MEMBERS
The Associate category of membership continued to grow and the latest companies to join ASUC are:
Croft Structural Engineers
Croft Structural Engineers is a structural engineering consultancy formed to serve the needs of the building construction industry. Its principle aim is to improve the built environment and to provide a better quality of living for all. Croft Structural Engineers achieves this by providing a focused service to developers, architects, contractors and homeowners to meet their specific needs.
Croft's primary mission is to develop tailored buildings in order to create the best possible living environment, through comprehensively considered design. Structure must do more than simply support a building; it should also enhance the overall building performance.
The practice is based in South London with the majority of projects within the M25, and a variety of other projects around the UK. The practice also has several international projects. Read more….
Clockshop Mews, rear of 60 Saxon Road, London SE25 5EH3 / http://www.croftse.co.uk/ / 020 8684 4744
Triton Systems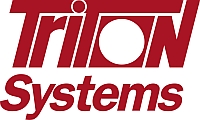 Triton Systems supplies products designed for cellar waterproofing and other general waterproofing works in new build and existing properties. The company also manufactures a range of chemical dampcourses and other remedial timber and masonry treatments for protection against and elimination of rising damp, dry rot, woodworm and other infestations.
Key products for waterproofing include Isola Platon cavity drain membranes, which are designed for use in all cellar or basement waterproofing projects to control the ingress of damp or running water. A complete range of Isola Platon polyethylene studded membranes is available which can be specified according to the application and which work on the principle of allowing the damp or running water to travel behind the membrane to a controlled drainage system. Benefits of cavity drain membranes over other damp proofing methods include the minimal disturbance and preparation required to the existing substrate and their toleration of structural movement. Triton also supplies a range of Isola membranes for use in green roof construction. Read more…
Units 3-5 Crayford Commercial Centre, Greyhound Way, Crayford, Kent DA1 4HF / www.tritonsystems.co.uk/ 01322 318830
TRAINING NEWS
Significant rise in training
We are delighted to report a rise in the number of ASUC employees who have enrolled or completed training in:
13 candidates have enrolled during the last two months for the NVQ2: Underpinning Operations (Excavated Underpinning)  – QUA846
3 candidates for the NVQ3 in Occupational Work Supervision
and especially pleasing is 4 candidates for the NVQ6 Construction Contracting Management – General
That is 20 in total in the last couple of months, bringing the total NVQ's registered in 2016 to 53 – compared to 39 last year – an increase of 27%.
OSAT Training & Assessment Costs 2017
ASUC's assessor, Jeff Haggerty will not increase the charges for OSAT in 2017. Please contact him on 07885 659798 to discuss your training requirements in any of the following:
Structural repairs reinforcement  (level 2 diploma)
Structural repairs replacement (level 2 diploma)
Excavated Underpinning (level 2 diploma)
Underpinnning mini-piling (level 2 diploma)
Occupational Work Supervision (level 3 diploma)
The cost for the level 2 diploma is £756.80 per candidate and £885 for level 3 diploma.
In scope companies (CITB levy payers) can claim back a grant of £400 per candidate plus a bonus of 22% (subject to conditions).
NVQ level 3 diploma in Occupational Work Supervision
As mentioned above, this course to further progress employees is delivered for ASUC members under the Supplementary Upskilling Programme and is aimed at skilled employees with NVQ level 2 to who are ready to take the next step in their career and upskill into supervisory management.
Enhanced funding is available to CITB levy payers to help meet the £2,100 fee for this course, which  consists of eight classroom-based modules and takes between 6-12 month to complete.  The training programme is very flexible and can be tailored to meet the needs of each company as to the location, duration and timing.
Further details on this course are here: https://asuc.org.uk/training_NVQ3.html
These courses are being supported by additional funding from CITB, but the offer will be withdrawn if members do not take advantage of it.
ASUC EXTENDS MEMBERSHIP TO ENGINEERED FOUNDATIONS SPECIALISTS
In response to demand from within the specialist sector, ASUC has revised its membership criteria to admit a new category of company. This new category of membership is for specialist companies whose primary business is installing engineered foundation solutions, in the domestic and light industrial sector.  This includes foundation systems with ground beams and/or slabs. Not only does this reflect the changes within the industry and the expansion of this sector, it also allows more specialist contractors to benefit from ASUC membership.
This now gives ASUC four types of membership and offers clients the peace of mind, when engaging an engineered foundations contractor, that they currently have in choosing a registered company for specialist underpinning, structural repair and basement construction.
As with all ASUC membership categories the criteria for membership will be stringent and prospective companies will need to pass a rigorous audit as to technical proficiency, financial probity, as well as training, health and safety record.
Furthermore, this new category of membership will also benefit from our new Foundations Insurance Guarantee (or FIG) when it is launched in March 2017. The FIG will be a two-year policy intended to dovetail with NHBC / Premier / LABC and other similar new home warranties that commence after year two of the new build completion. More details on the new policy will be announced in more detail in the new year.
ASUC EXECUTIVE FOR 2017
At the AGM in November, the Chairmanship passed to Simon Haslam (ex-Vice Chairman) and David Gakhar is now the Immediate Past Chairman. Rob Withers would continue as the Executive Director, and the following were elected:
| | | | | |
| --- | --- | --- | --- | --- |
| Chairman | Simon Haslam | | Vice Chairman | Ross King |
| Health & Safety | Lewis O'Connor | | Underpinning & Subsidence Rep | Glen Purcell |
| Basement Rep | Dermot Rooney | | Engineered Foundation Rep | Phil Jones |
| NON EXECUTIVE ROLES: | | | | |
| Associate member Rep | Mark Scoble | | Training | Jeff Haggerty |
| Training Administrator | Lisa Hennessey | | Secretariat | Lauren Fairley |
NEWS FROM BUILD UK
Tax Guidance for BuildUK Members
Members can access the Construction Industry Joint Taxation Committee's (JTC) monthly tax guidance newsletter as a key benefit of Build UK membership. Read more
JCT Launches a new edition of its contracts
The Joint Contracts Tribunal (JCT) is rolling out its new suite of 2016 contracts which include a number of important updates. Read more
NEWS FROM DEPT OF COMMUNITIES AND LOCAL GOVERNMENT
Basement Developments and the Planning System – Call for Evidence
As all members have already been informed, the DCLG is calling for evidence for a review of the Planning System in relation to basement development. Click here to see the DCLG document. NOTE – this review CLOSES ON 16 DECEMBER.
The Government has produced updated guidance on the requirements and consents as well as the construction of basements. This guidance can be accessed HERE. The guidance on the operation of the Party Wall Act has been revised and is kept under review. It can be accessed HERE. at: https://www.gov.uk/guidance/party-wall-etc-act-1996-guidance.
ASUC is responding to this as a trade association, on behalf of all members, but those with an interest in basement development are stongly urged to make a response if not already done so. The link to the survey is here: https://www.surveymonkey.co.uk/r/VBZV6NQ
R&D TAX CREDITS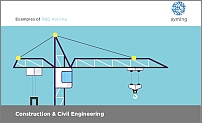 The UK's Research & Development (R&D) tax relief schemes offer generous tax incentives for a wide range of businesses.   The schemes are remarkably inclusive, designed to be applicable across any sector. The definition of R&D for tax purposes is actually much broader than you might think. In fact, it's quite likely that some of the challenges faced on your business projects on a day-to-day basis could qualify as eligible expenditure.
Ayming have 30 years' experience improving businesses' operational and financial performance and can help make the process of claiming the greatest possible relief as easy and hassle-free as possible, whilst ensuring you maximise the benefits of the scheme.  With an in-depth understanding of the complexities of this niche area of tax, combined with industry-specific expertise, any qualifying activity will be identified.  Read an overview of the Construction & Civil Engineering Sector qualifying activity by clicking here.
To find out more about Ayming from its website: www.ayming.co.uk
ASUC BASEMENT GUIDELINES ENDORSED BY HSE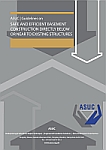 The 2nd edition of the ASUC Basement Guidelines – which includes an endorsement from the HSE is freely available to download from www.asuc.org.uk.
Following the publication of the ASUC Basement Guidelines in October 2013 the 179 page document quickly became essential reading for anyone involved in the commissioning, planning or construction of domestic basements to ensure all the issues relating to the work are fully considered before stating a project.