Who is it for?
This qualification is aimed at skilled employees with NVQ level 2 to who are ready to take the next step in their career and upskill into supervisory management.
The course is designed to deliver the required knowledge and competence to up skill operatives to NVQ level 3 diploma occupational work supervision.  It provides the opportunity for individuals who supervise others in a relevant construction occupational area to demonstrate their competence. The units in this qualification are derived from National Occupational Standards and are mapped to the QCF903 level 3 NVQ diploma in occupational work supervision.
How does it work?
The ASUC programme consists of eight modules which are divided up into four-hour workshops, which are classroom based and can be delivered on a stand-alone basis or in conjunction with another workshop.
The courses will be tailored to suit candidates and employers needs. They will be run at a convenient location (including company's own premises), days of the week they are held, timing, and length of classes, are all flexible to suit candidate needs and availability.
The duration of the course depends on the operative's knowledge and experience, but would normally run between 6-12 months from registration date.  (Course and assessment must be completed within one year of starting.)
What is covered?
The topics covered in the eight modules are:
Induction (2 workshops)
Allocation and effective use of time resources (2 workshops)
Effective communication and motivation (2 workshops)
Behavioural issues (2 workshops)
Site supervisors safety training scheme* (SSSTS) (4 workshops)
Environmental awareness and sustainability (2 workshops)
Supervising work activities (2 workshops)
Review and Assessment (2 workshops)
Each module will include presentations, discussion, Q&A sessions, group discussions and activities, assignments, review and feedback. Learners will receive hand outs and workbooks and will build a portfolio of work.
* There may be exemptions from this module for holders of SSSTS (subject to conditions)
Is there grant funding and how much does it cost?
For CITB in-scope employers the total grant available is £1950
This comprises £1,125 for attendance of all modules
then £400 payable on achievement plus a £425 achievement incentive.
(An additional 22% is available if CITB levy payments are up to date.)
The fees for the course are £1950 (ASUC Members) £2150 (non-Members)
What are the student requirements to enrol for the NVQ3 diploma?
The employer must ensure that students are available to undertake the courses outlined in the programme.
The student must provide evidence towards their diploma (this will be explained by the assessor)
The employer must complete a Company Health & Safety Questionnaire and any funding  forms
To put a candidate(s) forward for this scheme download the enrolment form here.
If you require further information please contact ASUC .
Click to go to the CITB page on this qualification….
There is also an SVQ in Occupational Work Supervision (Construction)
Click to go to the CITB page on this qualification…  
---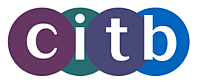 The CITB has assisted in the production of the ASUC Training Area with funding support. The CITB aims to ensure that the construction industry has the right people, with the right skills, in the right place, at the right time and is equipped to meet the future skills demands of the industry