ASUC AGM and Awards 2018
Friday 23 November at 1 Moorgate Place, London EC2.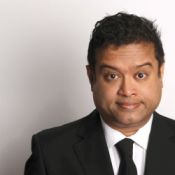 SUBSIDENCE FORUM TRAINING DAY
This year's Training Day was held on Wednesday 17th October at Tewin Bury Farm, Welwyn, AL6 0JB. The new format of having a rolling programme of practical demonstrations proved very popular with the delegates (despite the rain) and provided a more hands on approach to learning. Demonstrations included:
Site investigation – trial pit, borehole
CCTV Drainage survey/investigation
Arboricultural Inspection
Piling Types
Masonry repairs/strengthening
ASUC Meetings Programme 2019
Executive Meetings:
17 January, 2 May and 19 September
Summer General Meeting: Thursday 6 June
AGM, Lunch & Awards: Friday 23 November
Summer General Meeting 7 June – downloads
INFORMATION AND PRESENTATIONS FROM PREVIOUS EVENTS
ASUC Annual General Meeting & Awards Lunch – November 2017
Last year's AGM & Awards Lunch took place on Friday 24 November at Cafe de Paris, London with guest speaker Eddie 'the Eagle' Edwards. To read more on this event as well as all our Award Winners – visit this page.
---
ASUC AGM & Awards Luncheon 2016
ASUC hosted their second awards event in November at The Brewery, London. For further information regarding the Award Winners please click here
---
The ASUC AGM and Awards Dinner 2015 award winners can be found by clicking here
Summer Networking Event was held on 25 June 2015 at the Kia Oval. The following presentations were made:
ASUC AGM and Networking event was held on 28 November 2014 at the London Transport Museum.
The following presentations were made:
London Tree Officers Association Seminar: Presentations by Robert Withers
Basement Seminar held on 29 October 2009- Click on the links to see ASUC presentations
Copies of the ASUC Guidelines on Safe and Efficient Basement Construction were given to delegates at Ground Engineering's Basement and Underground Structures Conference, where ASUC hosted a break-out session on: 'Exploring the challenges of domestic basement construction' More information here.
Return to the NEWS OVERVIEW page