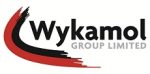 Wykamol are immensely proud that our geotextile membrane Geotex 8 and 20mm protection cavity drain membranes have been granted approval from the British Board of Agreement.
The dual layers comprise of the Wykamol 8mm and 20mm studded HDPE membrane and a nonwoven geotextile manufactured from UV stabilised, high tenacity, virgin polypropylene fibres that have been mechanically entangled to provide high strength, high extensibility, high loft, and excellent abrasion characteristics.
The geotextiles are also thermally treated to reduce thickness while maintaining excellent mechanical properties. This is a first one of its types in the waterproofing industry and shows our commitment to British manufacturing and industry leading accreditations.

Our 8mm membrane has always been a big seller protecting Type A waterproofing system on walls and podiums, but we have even produced a 20mm version now for greater drainage on groundworks and larger podium contracts.
This has taken a long time to achieve but now we have 7 BBA Certs across our range of cavity drain membranes, again this is a first and the most in the waterproofing industry for Type C membranes.
Working across the UK and Ireland we have seen considerable growth across our waterproofing ranges and as such we have invested millions of pounds in new state of the art manufacturing facilities and are currently looking at a third plant to cope with our expansion.
Why not have a look at our certificates and see how we can help your projects with specialist waterproofing membranes and contact uson 0845 400 6666 for a full design and drawing scheme which we conduct free of charge.