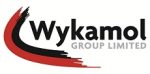 The cart and horses public house at Maryland point in Stratford is known also as the birthplace of Iron Maiden where the legendary rock group first started playing gigs.
More recently a new redevelopment connecting the public house to twenty-nine new homes is well underway including a super-sized basement.
Wykamol registered installer Adam Vickers from AP Gooch have been tasked with the project to waterproof this amazing new basement space, Cavity drain membranes including of course our high visual yellow membrane has been used.

Helping bring the project in on budget Adam Vickers managing Director of the business chose the Wykamol British manufactured membranes to help waterproof the space.
Adam stated "the Wykamol membranes gave us an opportunity to help the main contractor keep costs down on this project, with ever increasing costs in the construction
industry choosing a British manufactured product has enabled to keep the waterproofing costs not only down but also to help us win the tender on this project against other more expensive imported membrane systems".
The basement is having two forms of waterproofing to the scheme incorporating waterproof concrete and type c cavity drain membranes. This dual scheme is working to Bs8102 April 2022, the code of practice for the protection of below ground structures against water from the ground. This is the foundation for good waterproofing design so, if you are planning a below ground structure, it is well worth familiarising yourself with the standard and its requirements.
Wykamol manufacture all our Type C products in the UK, and this enables us to be more cost effective and a double benefit of keeping CO2 emissions low on the project rather than shipping membranes across Europe. The architects were also keen that the solar power gain we use from our four hundred solar panels to help power the plant which ticks another green credential for the scheme.
If you have a project, you need help with please do not hessite to contact us on 0845 400 6666.