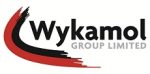 This fantastic road Elgin Road is in one of the most affluent areas of Dublin.
Many of the street names commemorate the Battle of Waterloo 200 years ago: Waterloo Road and Wellington Road are obvious. Elgin Road, Clyde Road and Elgin recall some of the generals or regiments in the battle.
Few of the houses on Elgin Road, Clyde Road and Raglan Road are listed in standard architectural guides and directories.
But they illustrate the elegant lifestyles and aesthetic expectations of the professional and middle classes of Dublin in the second half of the 19th century as they moved into the houses being built on the Pembroke Estate in Ballsbridge.
These three large basements were to be transformed into liveable spaces including cinema rooms and kitchen areas, Wykamol registered installer Quigley preservations approached wykamol for help in formulating a design for the waterproofing on these basement spaces.
Designs were carried out and a site visit arranged to meet the main contractor to walk through the space and to check on any potential issues that may have arisen when works commenced. It was decided to use a Type C cavity drain membrane linked with specialist perimeter channels linking with natural drainage in the space.
Darren Quigley of Quigley Preservations Ltd is an experienced contractor in the Irish waterproofing market as the company has been trading more than 60 years and has been dealing with Wykamol since the 1980's.
If you have a project, why not contact us on 0845 400 6666 for help on your next project.