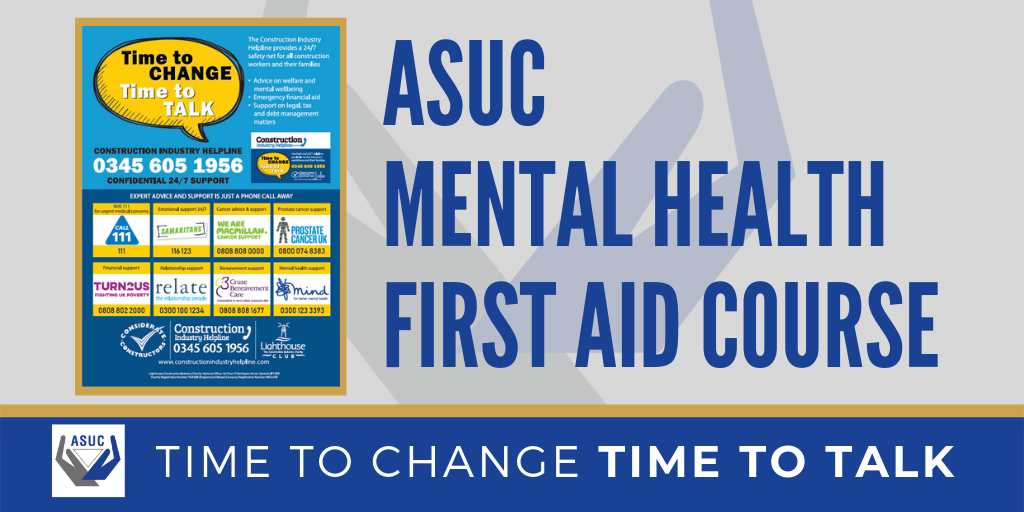 We all know how important practicing good health and safety is in the construction industry. But sometimes, we shout about safety and forget about health. This has to change.
Each year, 1 in 4 people experience mental health issues and, at any given time, 1 in 6 working-age adults have symptoms associated with mental ill-health. Shockingly, around 676 million people experience mental health issues worldwide.
The cost of mental ill-health
Mental health issues don't only cause personal difficulties, however, as they also have a real economic impact, too. 72 million working days lost each year because of mental ill-health, costing £34.9 billion. In fact, the total cost of mental illness in England in 2017 was approximately the astonishing figure of £105 billion per year!*
The construction industry is particularly vulnerable to the effects of mental ill-health because of the unique physical and mental pressures it places upon its workers. What's more, construction is a heavily male-dominated industry and men face unique challenges in discussing their mental health.
The consequences of this can be extremely serious. In the UK, men are three times as likely to take their own lives than women and, although suicide is never inevitable, the risk is very real.**
Time to talk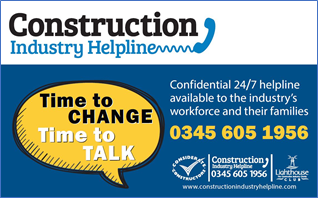 Sometimes, all it takes is a conversation to make a difference to someone who is struggling with their mental health. The stigma that surrounds mental illness can prevent people from getting the help they need. But in order for this to successfully change, work needs to be done.
That's why ASUC is proud to launch a new Mental Health First Aid Training Course for its members in association with ATAS. The course is designed to promote mental health first aiders in the workplace to meet HSE guidance.
The course will run 26-27 September 2019 and will provide instruction on building a positive mental health culture in the workplace.
The training will be held in Holiday Inn High Wycombe. You can download the booking form for the course here. To find out about claiming cover for the course through the CITB, email us here.
Don't forget: it's time to talk, time to change.
---
If you're affected by any of the issues in this article, you can use the following resources to find help.
The Construction Industry Helpline: 0345 605 1956
Samaritans: 116 123
Mind: 0300 123 3393 / text 86463
*Source for the above figures: MHFA England for England, 2017.
**Source: Samaritans