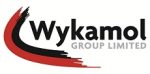 When a new commercial structure in Angel in London needed a waterproofing scheme Wykamol registered installer Advance Property Preservations jumped at the opportunity to design a scheme to Bs8102 
Two forms of waterproofing were designed including pre applied membranes Type A at construction stage and Cavity Drain membranes as a post applied Type C system to give the building a Dual waterproofing scheme 
Simon Wootton of Advance chose the Wykamol products because of the close working relationship we have on site with technical help and British manufactured competitive products in the marketplace 
Simon says   "being competitive in the market has helped us win more work and using British manufactured products means that the c02 emissions in manufacturing are kept to a minimum compared to shipping imported products across Europe with other systems  , we like the green credentials Wykamol as a company are carrying out with Solar panels and the recycling service they use also , overall this is something our clients appreciate also".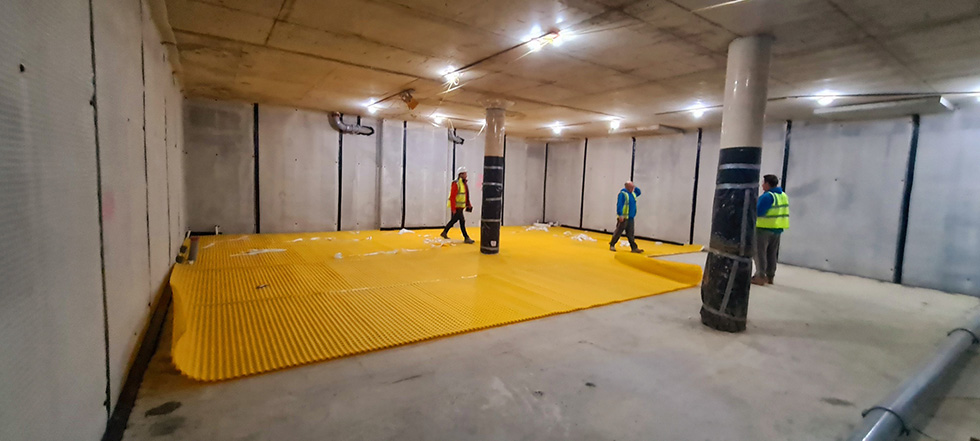 As you can see in the images the cavity drain membranes are linked to a perimeter channel system which has flushing points regularly around the perimeter and is also linked to a specialist sump chamber system to remove and ground water that may come in at a later stage.
Our high visual yellow membrane cm20 is being installed again on this project and has become extremely popular as the system has a translucent effect so taped joints can be seen clearly within the system to ensure that all joints are correctly sealed, something which is harder to see in dark colour membrane systems 
Once again, a great installation and Bba approved products is helping this structure remain dry and were pleased to say a brand-new restaurant will be heading into this below ground space once completed 
If you have a basement project and need some help and advice, please do not hesitate to contact on 0845 400 6666.